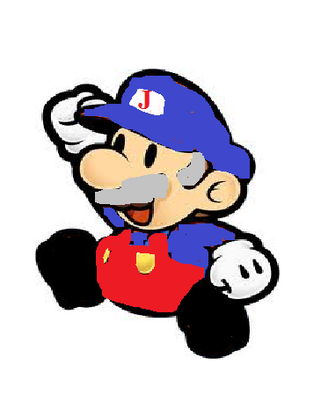 Mr Jumpman is Mario, Malleo and Luigi's father. Mr Jumpman is also the husband of Mrs Jumpman and the grandad of Baby Mario and Baby Luigi. He was only mensioned in the episode Return Of The School Of Doom when Mr Stinkybut said to Mario "Your father was not this bad at school, he got B+ on his exam" then Mr Jumpman appeired. Mr Jumpman has a blue hat & sleeves, has red overalls, black shoes and a J on Mr Jumpman's hat.
&nbsp
Ad blocker interference detected!
Wikia is a free-to-use site that makes money from advertising. We have a modified experience for viewers using ad blockers

Wikia is not accessible if you've made further modifications. Remove the custom ad blocker rule(s) and the page will load as expected.